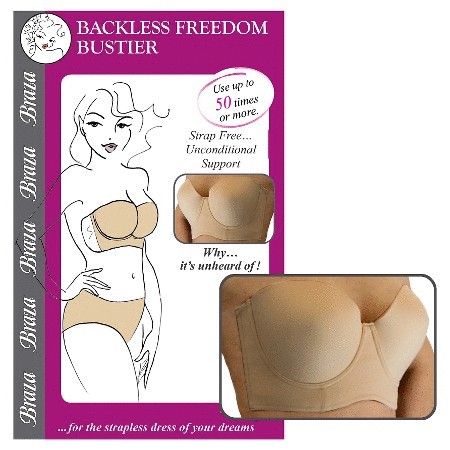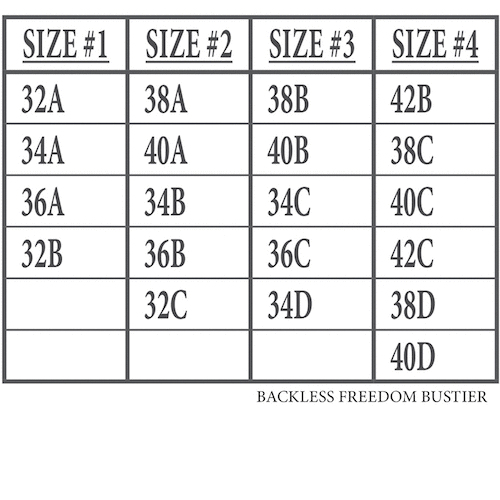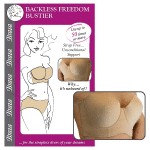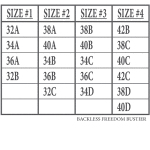 Bustier Bra Backless & Strapless.
Bustier for Backless, Strapless Fashion. Wide, clear, reusable silicone tabs and silicone inner band supports this beautiful underwire bustier with a promise of total freedom… hour after hour.

Now you can buy the strapless dress of your dreams and be liberated to wear strapless fashion.
Re-Usable Up To 50 Times or more.
(See size chart for correct sizing)
Colour Beige.