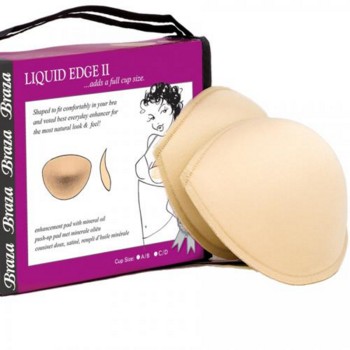 Bra/Breast Enhancer Beige Liquid Edge II
A beautiful product shaped to fit comfortably in most bras for a natural look and feel.
The perfect combination of super soft, satin covered pads filled with natural mineral oil to enhance the breast. Will create bigger breasts & provide lift & cleavage at the same time!
If pads shift with activity, use a few strips of our clothing tape ( Flash Tape ) to keep in place.