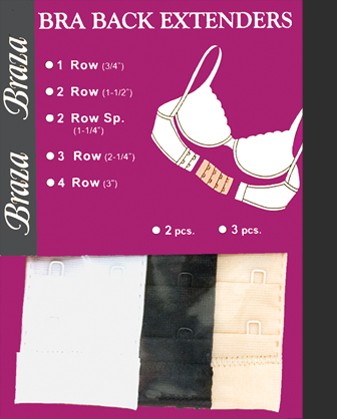 Bra Extenders 3 Hook 2-1/4" Wide
Bra Back Extenders are great for comfort & extend the life of your bra.
Sometimes all you might need is a bra extender to ease the tightness of your existing bra so, relax & take the strain off with our easy, good quality bra extenders.
Colour, Beige, Black, White.
Solid Colour or Mixed 3 Piece Per Pack.
Our extenders are made from 100% soft brushed nylon.