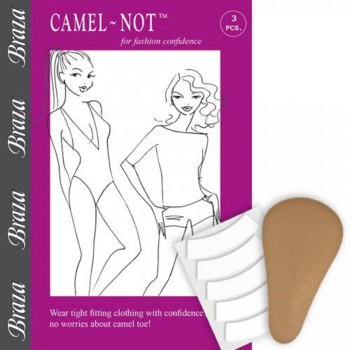 Camel-Not
Stop Camel Toe With The Camel Not.
The Camel Not gives you comfort & confidence when wearing tight fitting jeans/pants,shorts,swimwear,gym wear, yoga wear etc...
The Camel Not is discreet & thin, they have contoured shaping & attach to your clothing which includes 15 strips double sided tape for extra security.
Colour Beige, 3 per pack, 15 tapes & is washable & re-usable.