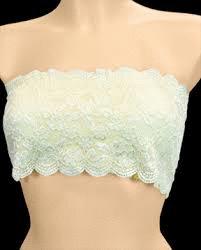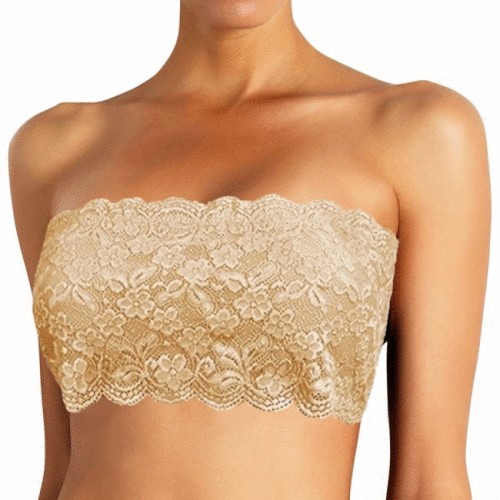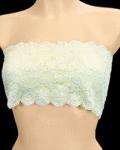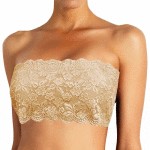 Chantilly Lace Bandeau
Bra Top Bandeau in Lovely Chantilly Lace. Great to wear as a top or under clothing for support, comfort & layering.
Use when sunbathing or spraytaning to avoid strap marks. Good for shoulder injuries & breast feeding.
Wear as a Strapless Bra with or without straps.
The Beautiful Chantilly Lace Bandeau has loops for every conceivable strap. The loops are anchored to a stabilizer band sewn into the top of the bandeau, the loop won't pull 'inside out' the moment straps are added. Braza's bandeaus are the only bandeaus with this feature.