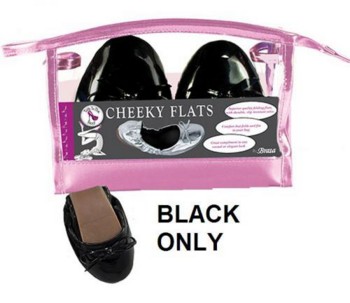 Ballet Shoes 'Cheeky Flats'
Ballet Flats For Comfort that folds and fits in your bag. Get relief from your high heels with our superior quality folding flats.
Works for an elegant or casual look. This durable shoe has a sole that is slip resistant.
Great to keep for an emergency in your bag etc...after a long day in heels, the races or just out & about!