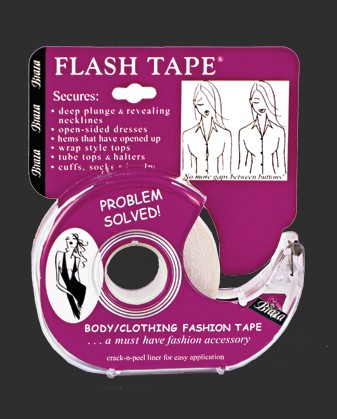 Body/Clothing Tape In A Flash!
Body/Clothing Tape can be used to hold clothing in place, close unwanted gaps in blouses, hold up socks, repair a hem or tear in clothing, Sooo many uses!
Our Handy dispenser allows you to decide how much is needed & our generous 6mtrs is very economical!
The Original Clothing/Body Tape, even before 'Hollywood' discovered it!
All our customers are celebrities in our eyes.
We sell a Mini 3mtr one too &, a waterproof version as well. It's even safe for scrapbooking too!