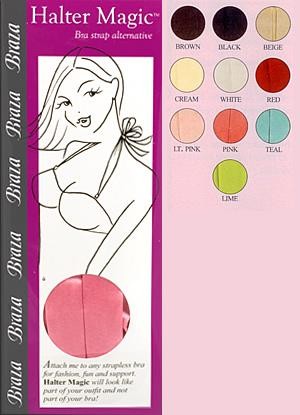 Halter Tie Magic
Halter Ties can be attached to your convertable bra or bandeau or swimwear. Simply tie them in a bow behind the neck for fashionable support & a new look.
Tip: With a black strapless dress, just add our black satin halter magic straps and the straps look like they are part of the dress.
Works like a charm with any top where the bra straps "would show" so, show halter magic instead! SALE ON! ONLY $2.00!