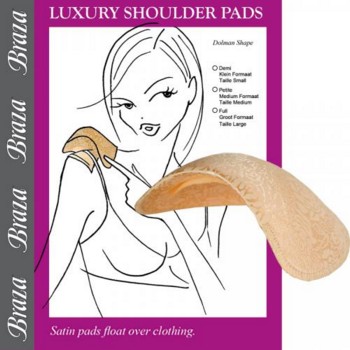 Shoulder Pads Luxury.
Our beautiful satin covered pads are easy to use.
Easily sew into your garment or slip onto your bra strap via the underneath flap.
Pads stay secure & add extra cushioning for your bra strap with no indentation. Now those sloping shoulders are gone!
They come in three convenient sizes Demi (Small),Petite (Medium), Full (Large).
Washable & Drycleanable.
Sorry, this product is temporarily unavailable