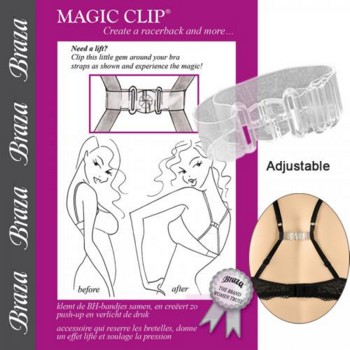 Magic Clip
Relief at last! While redistributing weight and taking pressure off the shoulders, MAGIC CLIP adds impressive instant breast lift.
Adjustable for personal comfort, MAGIC CLIP is a simple device that wraps around, then slides up and down bra straps bringing comfort for every breast size and body type.
Can also be helpful in relieving back pain and headaches caused by shoulder strain.
Available in 3 sizes,
REG 32-36"
LARGE 38-40" OR XL 42-50"
Sorry, this product is temporarily unavailable