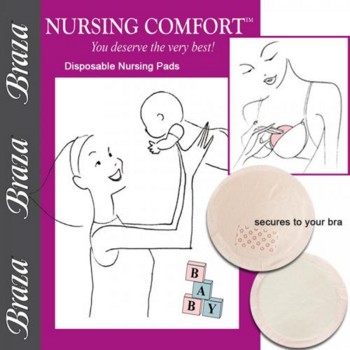 Nursing Comfort 36 Pieces
Braza's disposable nursing pads,
Keeps you dry,is very absorbent,& protects your clothing.
Keeps you confident,& are contoured (they even have nipple indentations for added comfort.)
Has double sided Adhesisve that attach to your bra,keeping pads in place & are not folded so no hard crease or wrinkles that show through. The adhesive will not transfer to your bra when pad is removed.
Packaged in soft packet to allow easy storage in stroller,backpack or suitcase etc...
EARTH FRIENDLY.