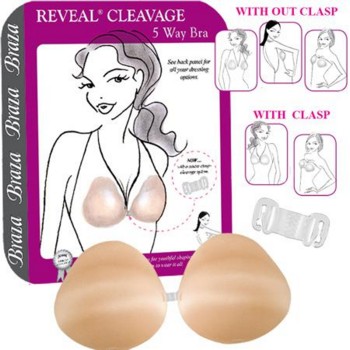 Bra 5 Way Reveal Cleavage.
Cleavage Bra can be worn 5 Ways!
Reveal 5 Way Cleavage Is A Reusable Backless, Strapless, Sideless Bra That Can Be Used 5 ways Wow!
Simply rotate or clasp in the centre to achieve the look you require or add cleavage.
A thru DD, 1 Pair, Beige Satin Polyester,Polyurethane,Silicone Adhesive.