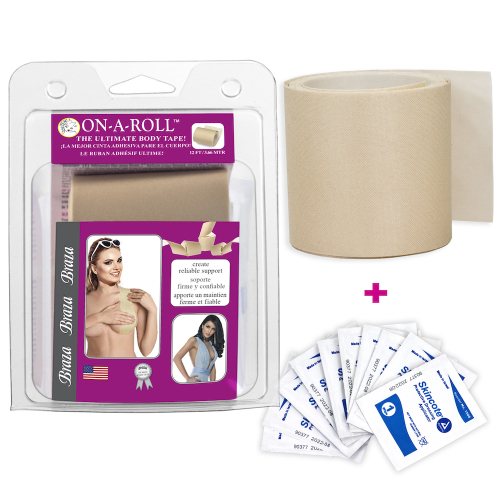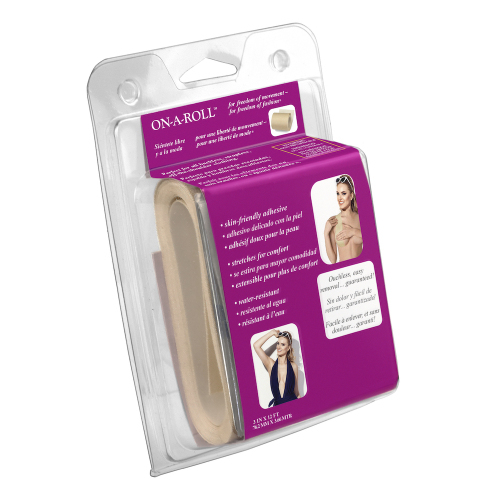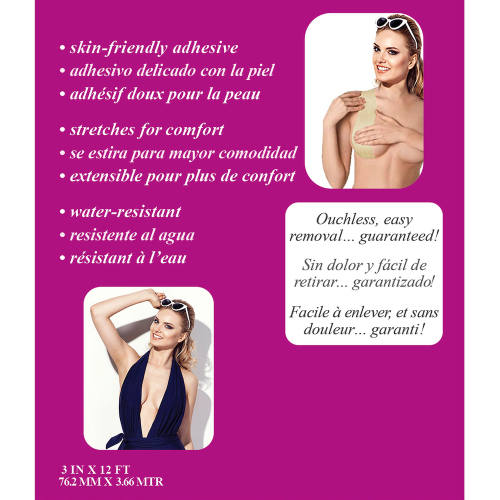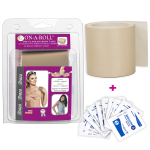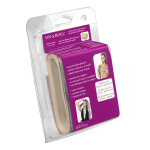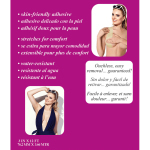 ON A ROLL
The ultimate body tape – perfect for all backless, strapless, off-the-shoulder clothing.
Guaranteed to support and conceal!
Skin-friendly adhesive

Stretches for comfort

Water-resistant

Ouchless easy removal
Size Of Roll: 3in x 12ft

SKINCOTE® is included: When applied to the skin, it sets up an invisible coating/barrier between the skin and adhesive so the tape can be removed comfortably.
*Registered trademark of Dynarex® Corp. www.dynarex.com
Only Braza offers this!

Polyester / Poliester, 
Acrylic Adhesive / Adhesivo Acrílico / Adhésif Acrylique
Made in U.S.A./ / Hecho en U.S.A./ Fabriqué aux É.-U.