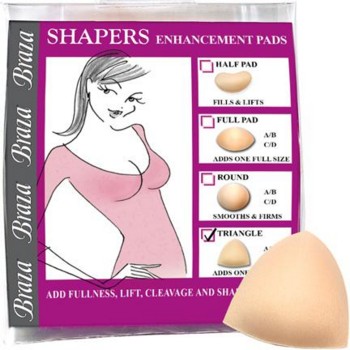 Shaper Enchancement Pads (Triangle Pad)
Bra Enhancers in covered foam.
Braza Australia's Shapers provide fullness, lift,cleavage & shape. Place in your bra or sew into a garment or swimwear.
Full Pad adds a full cup size & pushes up for cleavage.
The Round Pad smooths,shapes,pushes up & also adds a cup size.
The Triangle adds one full size & creates lift too!
Sizes A/B or C/D, Colour Beige, 1 Pair per pack.