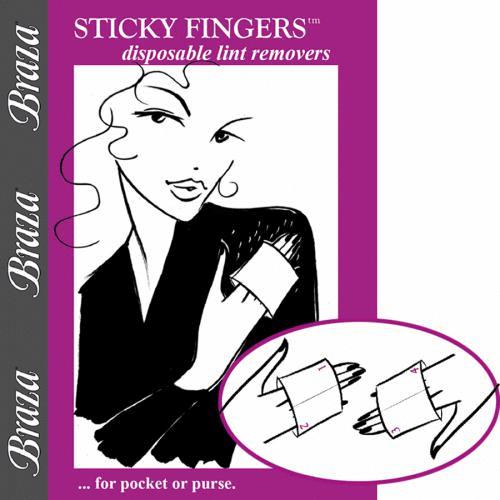 Remove Lint & Hair With 'Sticky Fingers' 5Pc Pack 20 Uses.
Sticky Fingers quickly gets rid of lint,pet hair & fuzz. Just the right size to carry in your pocket,bag,glovebox etc...for last minute grooming. You'll always be prepared to look your best!
Simply slide this super sticky lint cuff over your hand & peel off one of the four liners.
(Each sheet can be used up to four times.)
Ideal for travel & a must for pet owners.
*see B1151 for 40 uses pack.