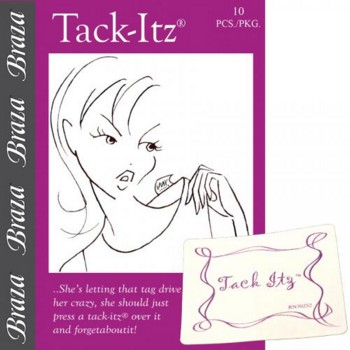 Clothing Tags Secured With 'Tack-Itz'
TACK ITZ
A Practical Solution to Scratchy, Showing Tags.
Keep all clothing tag details secured for important info & resale possibilities, donations etc...
Great for share costumes,sports tops, hire clothing. The uses are endless.
Just peel backing off for a clear adhesive patch to adhere to those labels.
10 Pieces per pack.