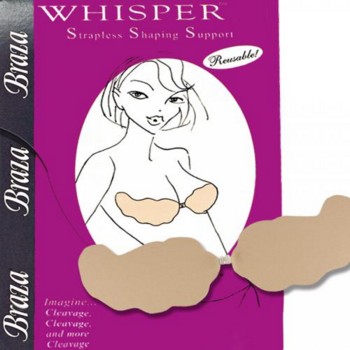 Stick On Strapless Bra. Whisper Bra
The Whisper Bra is great for backless, strapless fashions. The non-sensitizing silicone adhesive backing allows you to reuse this bra up to 30 times.
It's Light, Airy & Water Resistant & Stretches for comfort, shaping & support.The centre clasp creates cleavage & added suppot too!
Colour: Beige, Size: A,B,C, 1 Pair per Pack.